Rastin Challenge First Responder Information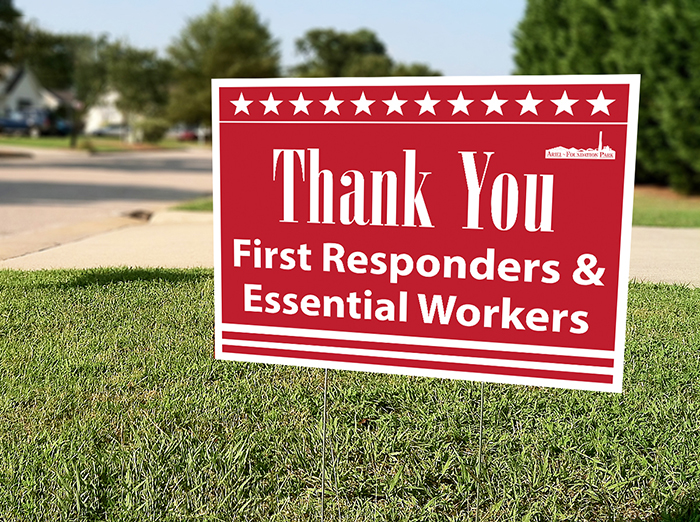 The 2020 Rastin Challenge for First Responders has been cancelled due to COVID-19.
In light of the event be cancelled, we are offering COVID-19 thank you signs (seen on the right) as a small way to thank our first responders and essential front line workers. You can find more information about how to order them and/or a tower lighting in their honor here:
Please note: all the info below is for the 2019 event.
Descriptions | Registration | Sponsor Packet | Hotel Discounts | Schedule | Poster | Press Release

Challenges for first responders will begin immediately after the Opening Ceremony at 9 a.m. Funds raised will be used for cash awards for the competing departments and will go toward a scholarship fund for a current Knox County first responder pursuing higher education or additional training. The public is encouraged to show support for first responders by attending the event.
Medals and NEW INCREASED CASH PRIZE AMOUNTS prizes will be awarded for first ($750), second ($500) and third place ($250). Checks will be made to your department association. PLUS, over $3,000 worth of individual prizes!
One-mile fun run led by Get Healthy Knox Coalition (8 a.m. registration; 8:30 race time)
Various safety service-related displays will be available during the event.
Youth challenges, led by the YMCA, will be held in between challenges and will include the terrace climb, firefighter relay, and obstacle course.
FREE breakfast for first responders from Tim Horton's.
Lunch will be available for purchase (first responders receive a $10 food voucher).
SPECIAL GUESTS: 9/11 firefighter Joe Gavitt, 9/11 police officer John Lambkin, Jody Shelley from Columbus Blue Jackets
SPECIAL EVENT: Tunnel to Towers Never Forget 9/11 Mobile Exhibit! Open hours: 10 a.m.-5 p.m.
Other things happening in Mount Vernon that weekend: Kokosing River BrewFest
For complete tourism info, visit: www.visitknoxohio.org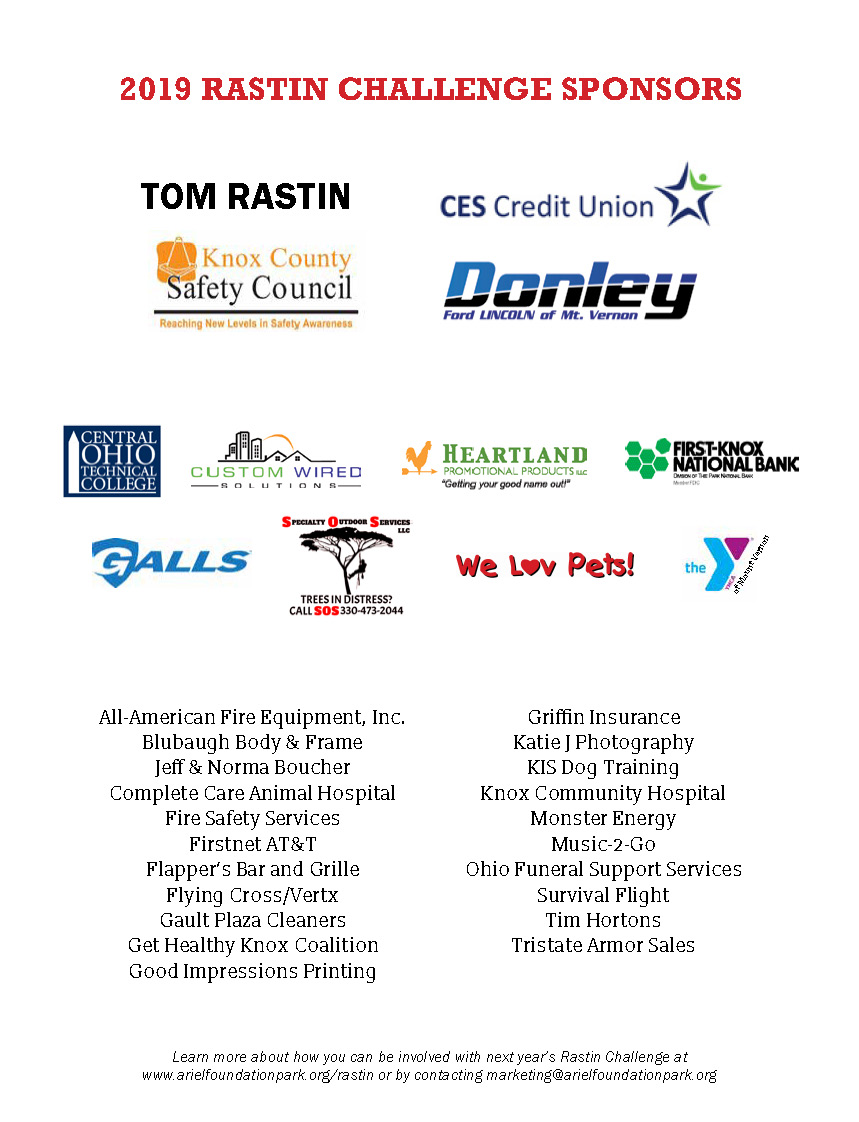 Additional Sponsors:
Whit's Frozen Custard of Mount Vernon
Matt and Joanne Starr