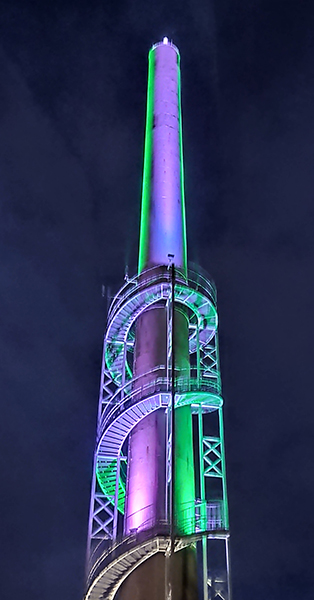 You can become a Lighting Partner for the Rastin Tower, the downtown footbridge, or the historic viaduct and honor someone you love or celebrate a special occasion by "renting" the lights for one night or longer. Ariel-Foundation Park will light the tower and/or downtown footbridges in the color(s) of your choice. PLEASE NOTE: We need at least one week's notice.

Included:
Announcement on Ariel-Foundation Park social media
Ideas:
Special anniversaries
Milestone birthdays
Wedding color(s)
School/alumni color(s)
Retirements
Causes like Breast Cancer Awareness and National Police Week
Price:
Location
One Color/
One Night
Two Colors/
One Night
One Color/
One Week
Two Colors/
One Week

Rastin Tower

$50

$75

$275

$450

Downtown Bridges


$50

$75

$275

$450

BOTH

$100

$150

$550

$900

If your lighting is for more than 2 colors, or for longer than one week, please contact our Park Facilitator for pricing details at 740-501-9293.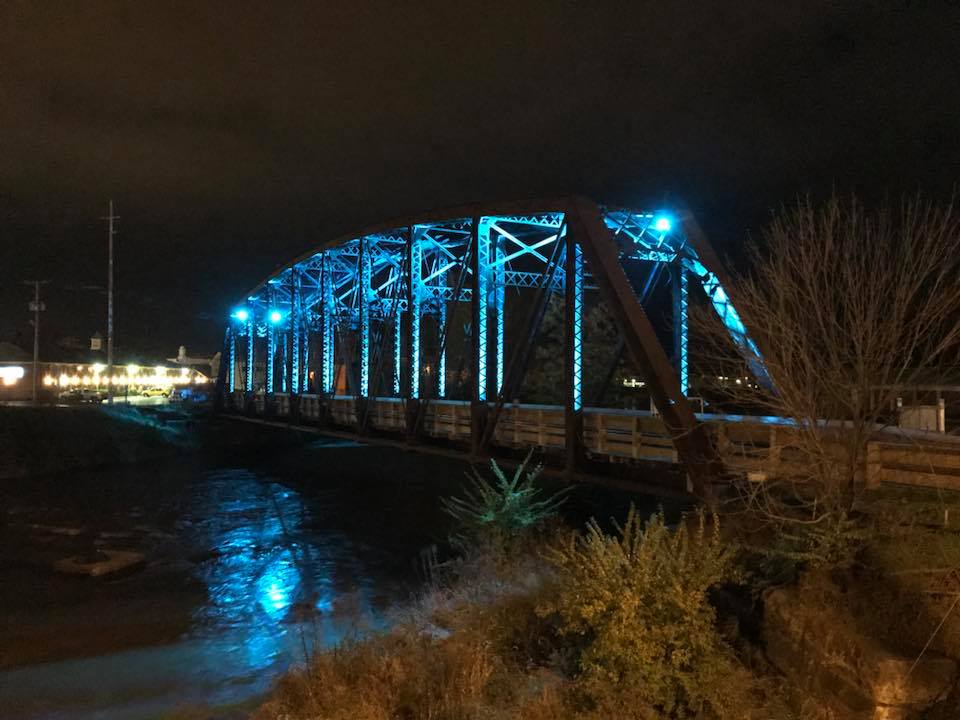 Terms of Application:
Applicants will be officially notified of acceptance or rejection via e-mail or phone.
Unavailable dates include July 4 and Christmas or any other dates the Foundation Park Conservancy has a specific lighting scheme planned.
Ariel-Foundation Park is under no obligation to provide any feedback if application is denied.
The Foundation Park Conservancy has sole discretion over what lightings are and are not approved.
There is no agreement renewal; current/past Lighting Partners must apply each year to be considered.
Approved applicant must promote the lighting beyond the included publicity.
Rastin Tower will not be lit for political campaigns or candidates, or religious holidays other than Christmas.
Save
Save
Save
Save
Save
Save
Save