Urton Clock House and Museum
The Urton Clock House and Museum is open May 1 through September 30. Volunteers are needed to host the museum and offer general park information. Hours: Saturdays from 1-5 p.m., and Sundays from 1-5 p.m. Possibly open durning concerts and special events, depending on the ability of our volunteers to host.
If you would like to volunteer or have questions please contact Susan Kahrl at [email protected] or phone (740) 501-4892.
GROUPS!
We welcome groups to provide volunteers at the Clock House - including civic groups, card clubs, church groups, 4-H clubs, etc. If you have a group of people, we'd love to have you "Adopt the Park" for a weekend and help staff the Clock House for a weekend. If your club/organization donates 10 hours, your group will be listed for the week on our new elctronic sign on South Main Street! Check our calendar to see available dates. Contact 740-398-6603 to schedule your group.
CA&C Welcome Center
Plans are underway to have volunteers at the CA&C Welcome Center starting later this summer as bicycle traffic increases on the trail. Those who would like to volunteer at the CA&C Station Welcome Center, please contact Carrie Haver at (740) 392-6102.
Concerts
If you are interested in volunteering for the Free Summer Concert Series, all held at the Schnormeier Events Center, please contact Susan Kahrl at [email protected] or 740-501-4892.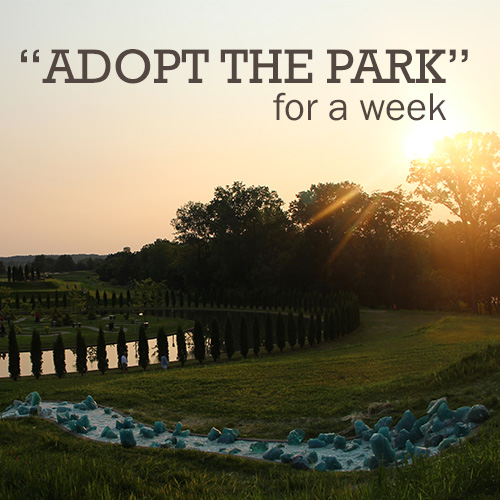 Groups - "Adopt the Park" for a Week
We encourage civic groups and other organizations to Adopt the Park for a week throughout our open season. Your organization could opt to do some weeding/landscaping, trash pickup, volunteer at the Clock House/Museum for a weekend, provide concert assistance, or develop your own special project to serve the park. Please contact Carrie Haver for additional details: (740) 501-9293.