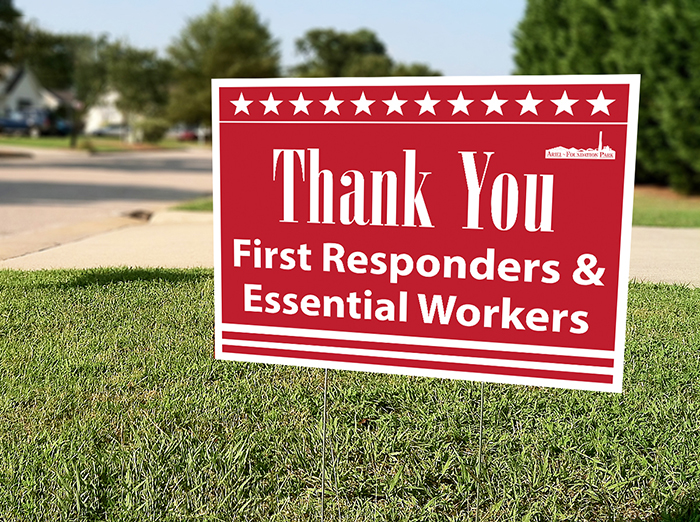 We want to say a big THANK YOU to all of Knox County's first responders and essential frontline workers during the COVID-19 pandemic. Purchase an 18x24" yard sign to personally say thank you to those who have assisted Knox County in these important roles. Signs are being sold at the Mount Vernon Farmers Market (501 S. Main Street at the CA&C Depot) Saturdays from 9 a.m. to 12 p.m.
Options:
SIGNS: $10 each
SIGN with Rastin Tower Lighting to honor a first responder or essential worker: $25 each (please note your lighting date will need to be confirmed on our calendar)
STEPS:
1. Click on the Square logo below to pay by credit card. Signs will be available for pickup at the Mount Vernon Farmers Market (we are not mailing them).
2. If you are purchasing the option to receive a Rastin Tower Lighting, use this link to fill out the Tower Lighting Form with your details. This offer is for a one-color, one-night Tower lighting rental only.