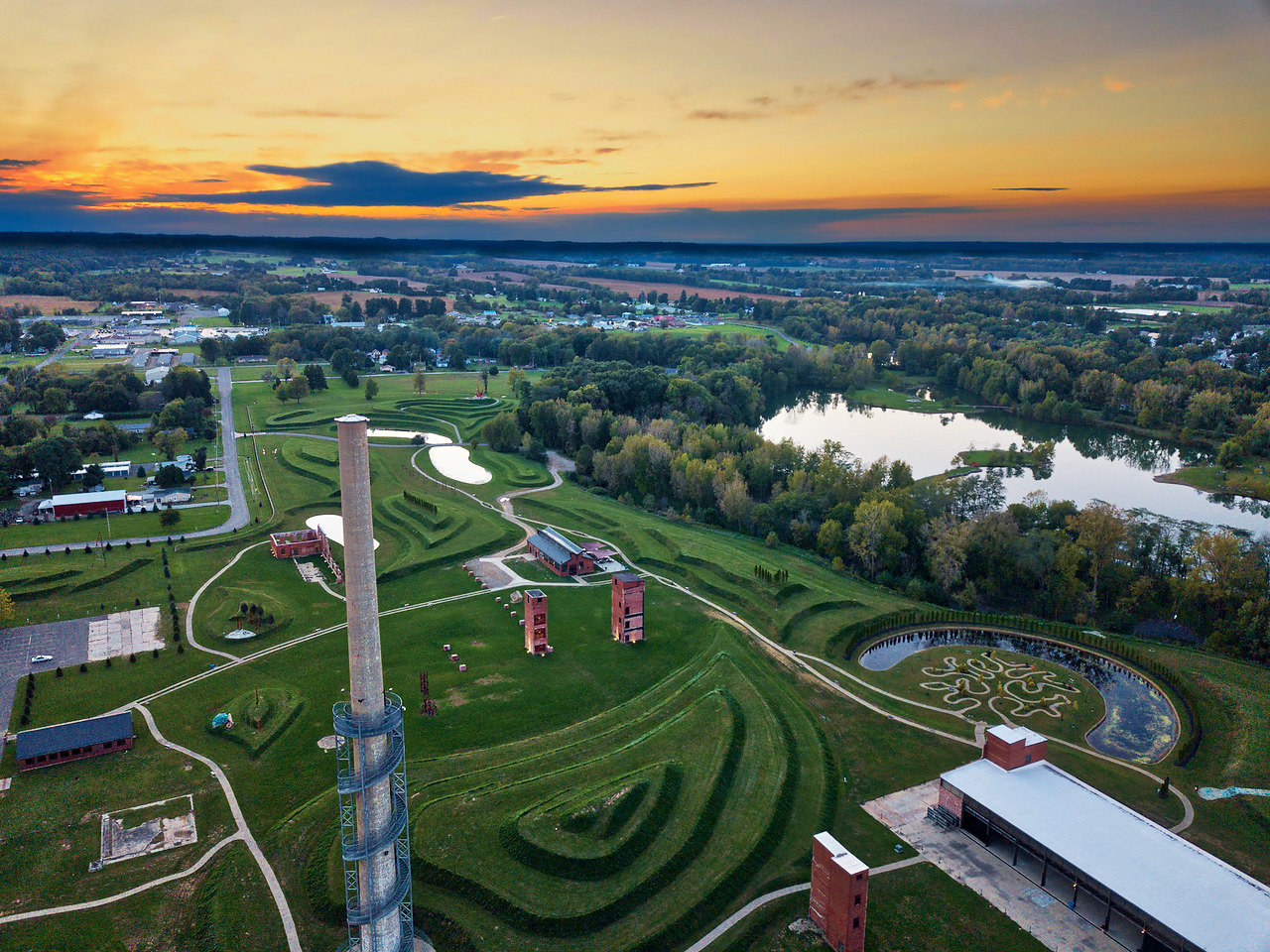 Ariel-Foundation Park, now in its fifth year, was recently recognized by several publications and websites as a top destination. Its unique features such as the Rastin Observation Tower, The Terraces, The Ruins and The Lakes make the park a great outdoor getaway spot, especially during the COVID-19 pandemic. (Photo by Brian Gray)
The park was awarded "Traveler's Choice" status by TripAdvisor.com for 2020. To be named in the "Traveler's Choice" category, a Tripadvisor listing must consistently receive great reviews and be ranked within the top ten percent of all locations on Tripadvisor. The park has more than 100 reviews on Trip Advisor and is ranked as the No. 1 activity in Mount Vernon.
Atlas Obsura, a global community of explorers, is an online database of the world's "most wondrous places and foods," which includes more than 21,000 listings. The park was added as a new listing for 2020. It is a publisher of best-in-class journalism about hidden places, incredible history, scientific marvels, and gastronomical wonders. Its first book, Atlas Obscura: An Explorer's Guide to the World's Hidden Wonders, was a No. 1 bestseller on Amazon and in the New York Times.
The park will also be featured on an upcoming episode of the new television show "Restoration Road" with Clint Harp on the Magnolia Network. Woodworker Harp travels the country in search of some of the oldest, most beautiful structures still standing today, examining how they were built, restored and given new life by some of the country's most talented craftsmen.
Fox 8 out of Cleveland is traveling to Mount Vernon to do a "Day Trips" feature on the park later in September and the park appeared in the "Best of the Midwest 2020" travel publication.
"It's really exciting and gratifying to see the park be recognized by such a diverse array of publications and websites," said Marketing Director Carrie Haver. "We truly have a gem in our community that helps attract visitors to our area, bringing them here to stay, shop and eat locally." Haver added that the 2020 visitor log in the Urton Clock House/Museum features guests from 59 different zip codes, four states and two countries.
With more than 250 acres, Ariel-Foundation Park is a stunning, world-class example of adaptive reuse. Built on the former site of once the largest Pittsburgh Plate Glass plant in the world and former sand/gravel pits, the park continues to honor its industrial heritage while being a truly distinctive travel destination.