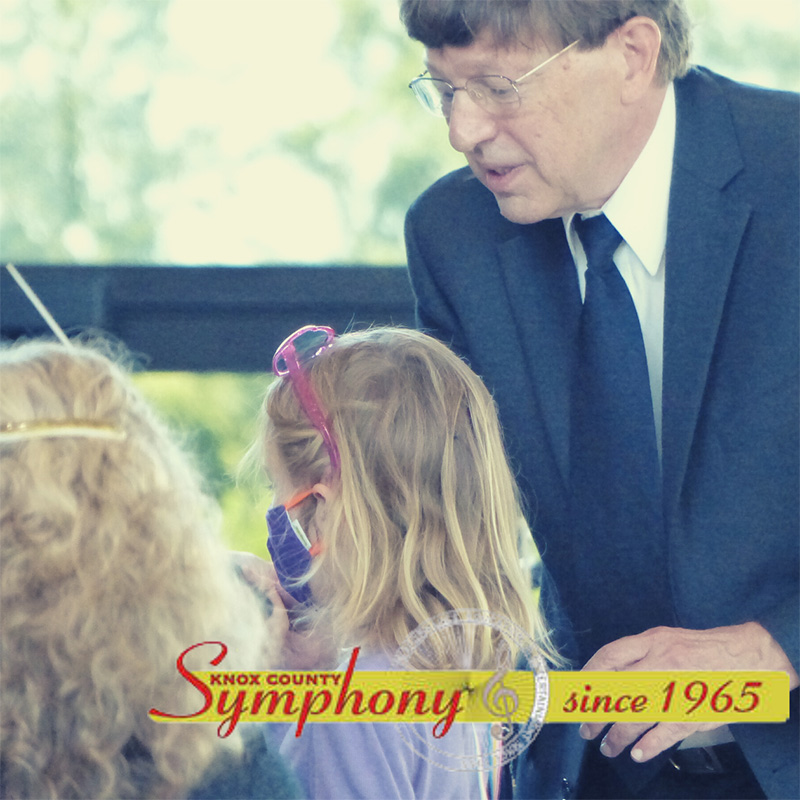 Sunday, September 25, 2022 at 3:00 p.m.
Schnormeier Event Center
FREE
Designed with little ones in mind, this one-hour concert event always has a fun theme to engage and delight children. They are encouraged to dance, wiggle, and come to the stage to check out the instruments and meet the musicians. Some of them will even have the opportunity to conduct the orchestra! Additional activities to be announced.
All events subject to change.
This is a free event located in the park's Schnormeier Event Center. Free parking in park side lots and Urton Clock House lot. The parking lot attached to the Schnormeier Event Center will be reserved for food trucks, accessible parking, and VIP parking.
Guests may bring their own chairs or purchase a VIP table for reserved seating.
Indoor Table Seating
Table seating within the Schnormeier Event Center will be for paying patrons only. Advanced reservations are encouraged. Each table seats eight guests and includes one reserved parking spot in the Schnormeier Event Center lot. Tables not reserved prior to the event will be made available first-come first-serve one hour before each event at regular price. Table cost is $200 per table for traditional concerts. Table cost for the July 4th Celebration is $300 per table.
Inside Chair Seating/Patio:
Limited open space for chair seating will be available inside the event center and on the event center patio apron. Patrons are asked to bring their own chairs. Available space will vary by event.
Outside/Lawn:
All patrons are welcome to set up their own seating outdoors on the terraces, the lawn, etc.
Food/Beverages
Event Center/Patio:
Food trucks will be available for the 2022 concert season. Watch social media for updates on specific trucks and their location. July 4 will have food trucks placed throughout the park.
Beer/wine will be available for the following events:
May 29 – Jazz at the Park
June 17 – The Reagan Years
July 4 - Faithfully
July 16 - McGuffey Lane
August 19 – Parrots of the Caribbean
Outside alcohol is NOT permitted in Ariel-Foundation Park. Alcohol is only permitted if purchased through the official event bar and must remain in the fenced in area around the Schnormeier Event Center.
Pets and smoking are prohibited in the Schnormeier Event Center. No bikes, skateboards, or rollerblades. Please be courteous of your fellow patrons.
Still have questions?
Contact [email protected] and 740-501-9293.