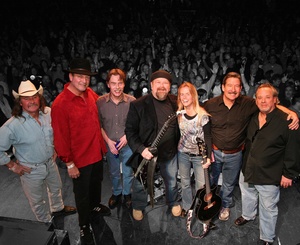 Saturday, July 17, 2021 - 7:30 p.m.
Delyn Christian opens at 6 p.m.
Schnormeier Event Center
FREE
Opening act: Delyn Christian at 6 p.m.; Headliner: McGuffey Lane at 7:30. Enjoy the country music of McGuffy Lane in this unique outdoor venue featuring 250 acres of repurposed factory ground. Originally formed in 1972 with central Ohio roots, the band is still going strong with 3 original members (and 4 others), performing more than 30 concerts annually. Food trucks available.
Reserved tables for 8 are available for $50. Must be paid for at least two weeks in advance. Call 740-501-9293 to reserve.
More information regarding social distancing and mask requirements coming soon!