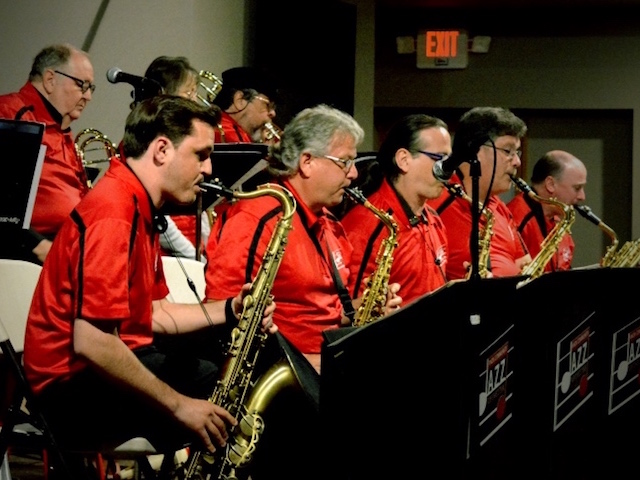 Sunday, June 2, 2019
Schnormeier Event Center - 6 p.m.
FREE, thanks to our generous sponsors

Knox County is home to a thriving arts scene. We boast a symphony, choirs, theater groups, a concert series, and many other cultural organizations, offering great opportunities for local performers as well as entertainment for audiences.
Now jazz joins the mix. Beginning in the summer of 2017, the newly created Knox Community Jazz Orchestra fills the air with the sounds of big band jazz.
Under the direction of Kenyon College Professor of Music Ted Buehrer, the KCJO envisions a repertoire embracing the jazz tradition in all its richness, from early swing to contemporary pieces. As part of that tradition, our repertoire includes not only music for listening but also for dancing.
In one sense, the Knox Community Jazz Orchestra represents a revival. Community jazz bands in Knox County date back to the Riley Norris Orchestra of the 1960s, the Bob Bechtel Big Band of the 1980s and the Colonial City Big Band that followed it. Like those groups, the KCJO draws on the talents of local musicians while adding to the rich and varied music scene our community already enjoys.
Learn more at: http://www.knoxcommunityjazz.org/.