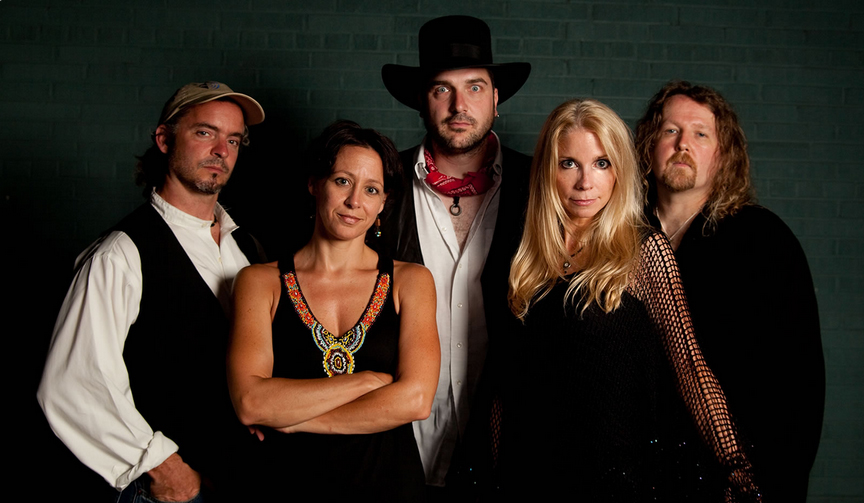 Thursday, July 4, 2019
Schnormeier Event Center
Central Ohio Brass Band - 5 p.m.
TUSK - 7:30 p.m.
Fireworks - 10 p.m.
Mount Vernon Community Band - 3 p.m. at The Lakes
FREE, thanks to our generous sponsors

Activity/Parking Map coming soon...
Ariel-Foundation Park will host Mount Vernon's fireworks on Thursday, July 4. The fireworks, expected to start around 10 p.m., will be preceded by concerts, including the Mount Vernon Community Band at 3 p.m. at the First-Knox Pavilion, Central Ohio Brass Band at 5 p.m. and TUSK: The Ultimate Fleetwood Mac Tribute, at 7:30 p.m. at the Schnormeier Event Center.
The Mount Vernon Community Band concert at 3 p.m. will include swing, folk, American and patriotic selections. The Central Ohio Brass Band will join them for The Stars and Stripes finale. MVCB is excited to introduce its new conductors and feature the tuba player on the traditional piccolo solo.
The Central Ohio Brass Band will perform at 5 p.m. in the Schnormeier Event Center. Formed in 1989, COBB is a nonprofit organization whose members represent a diverse cross section of the central Ohio community and a multitude of careers. COBB competes regularly at the North American Brass Band Association (NABBA) Championships and enjoys a vigorous concert schedule. The band frequently plays at church functions, community festivals and with school groups to promote life-long learning and to foster the brass band tradition in the United States.
Tusk, taking the stage at 7:30, is the number one tribute to Fleetwood Mac in the world. No wigs, no backing tracks, no gimmicks—just five musicians recreating the music of Fleetwood Mac to perfection with note for note renditions that no other Fleetwood Mac tribute on the touring scene today can come close to duplicating. Tusk covers all the great hits of Fleetwood Mac, which has featured the talents of Mick Fleetwood, Christine and John McVie, Lindsey Buckingham, Stevie Nicks and others over the years. The five seasoned, well-respected musicians comprising Tusk have been making music together in various combinations and styles, in original outfits and in cover bands, for over twenty-five years. It seemed only fitting that they should come together to form the Ultimate Fleetwood Mac Tribute, and pay homage to a group that dominated the charts during the band members' formative years. Authentic-sounding and always respectful, Tusk leaves no stone unturned in replicating the sounds of one of the world's best-loved, top-selling bands. Learn more about TUSK...
Parking & Shuttles
Volunteers will park attendees upon arrival. A majority of parking will be available at The Lakes, entering from Madison Avenue; The Meadows off of Pittsburgh Avenue; near the Clock House off of Pittsburg Avenue; and in the parking area off of Harcourt Road. All parking in front of Schnormeier Event Center will be designated handicapped only. Please note that there is no parking on the grass but in designated areas only. As parking gets filled at the park, roads leading into the park from Columbus Road will be closed. They will still be open to pedestrian and bicycle traffic.
Additional parking areas within walking distance of the Park include downtown lots and downtown street parking (there will be no time limits enforced on July 4), the CA&C Depot on South Main Street and Memorial Park. Attendees can use the bike trail to walk into the park. Knox Area Transit will run three shuttles to and from Mount Vernon High School parking lots (not stadium) from 6-8 p.m. and after the event from 10:30-11:30 p.m.
Food
Food service will begin at 3 p.m. and food vendors will be stationed near the restrooms by The Lakes and directly in front of Schnormeier Event Center. They include Hawaiian Sno-2-Go, Road Hog Willy's, Big Pappy's BBQ, Whit's Frozen Custard, Tedrick's Concessions, Kettle Corn/Lemonade, Domino's Pizza, Kent's Cones & Food, Annie's Concessions, G&G Concessions, Cowgirls, Coffee Island Express, and Mama Jo's Cafe. Beer and wine will also be available.
Additional Details
Super Q 93.7 FM will be broadcasting live starting at 6 p.m.; Super Q 93.7 FM will simulcast the music to the fireworks display. No outside coolers or beverages are permitted in the Event Center; alcohol, purchased on site only is allowed in the Event Center. Smoking and pets are also prohibited inside the Event Center. Event goers can bring their own chairs or use the Park's. Tables of eight can be reserved for $25 by calling 740-501-9293.
Those interested in spending the day on the water or watching the fireworks on the lakes are encouraged to bring kayaks and canoes, outfitted with appropriate life jackets. Veterans, first responders or active servicemembers are encouraged to borrow kayaks or canoes for free from the Paddle for Heroes organization who will be stationed near the new ADA launch on the central lake during the event. You must R.S.V.P. with Joe Butts by calling or texting 740-258-2127 as the fleet is limited. Fishing is also encouraged throughout the day. Swimming is prohibited. The Clock House Museum will be open from 2-8 p.m. and park visitors may climb Rastin Observation Tower until 8 p.m.
In order to secure the area for the fireworks presentation, the road through The Woods will be closed beginning at 3 p.m. The main park road in front of the Event Center will also be closed at 3 p.m. allowing pedestrian and handicapped parking traffic only. Pittsburgh Avenue will be closed from the Clock House parking lot to 6th Avenue starting at 6 p.m. The fireworks display is made possible by the City of Mount Vernon and Ariel Corporation.
"We have a plan to get event-goers out of the Park as quickly and safely as possible after the fireworks, provided people follow the direction of the police, sheriff's deputies and other security personnel on duty," said Mark Fritz, Director of Operations for Ariel-Foundation Park. "As in previous years, we are confident this will be a great event and expect that attendees will cooperate to make it a positive experience for everyone."
Suggested locations from which to view the fireworks other than the Park include Arch Park, the Harcourt Road parking area for Ariel-Foundation Park, CA&C Depot, or Memorial Park.