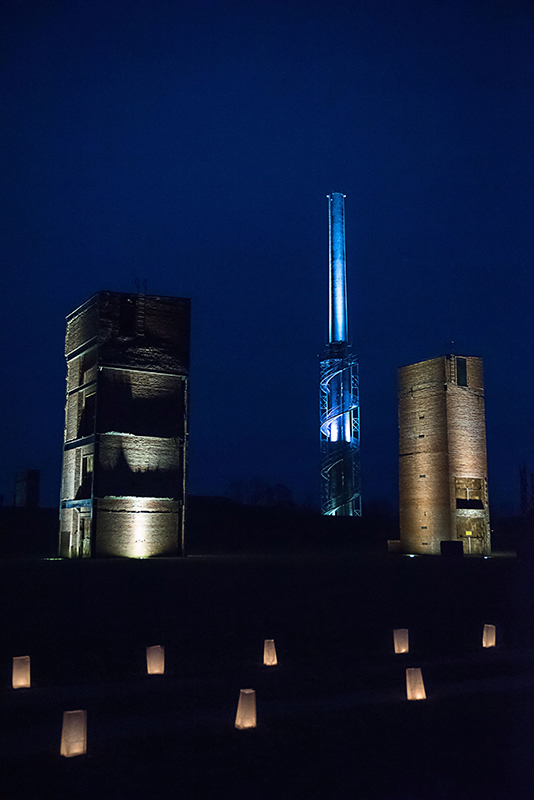 Friday, December 20, 2019 - 5:30-7 p.m.
Throughout Ariel-Foundation Park
The community is invited to come together at Ariel-Foundation Park on Friday, Dec. 20, from 5:30-7 p.m. for "Candles & Carols," a free holiday event featuring a walk-through luminary display and local choral groups singing and leading Christmas carols. This year's event is dedicated to the memory of Mrs. Ann Schnormeier.
Guests should plant to park at the Urton Clock House lot off of Pittsburgh Avenue with overflow parking at the Schnormeier Event Center. The Heritage Singers and Apple Valley Singers will present seasonal music and lead guests in caroling inside the Community Foundation Pavilion. A luminary display will be featured along the sidewalks and in the Tree of Life Labyrinth. Restrooms and refreshments will be available at the Urton Clock House.
Event sponsors include Ted Schnormeier, Kim and Pam Rose, Knox County Kayakers, Psi Iota Xi, Coleman Family Gallery and Gallery Suite, Lanning's Foods, Tim Hortons and Williams Flower Shop.