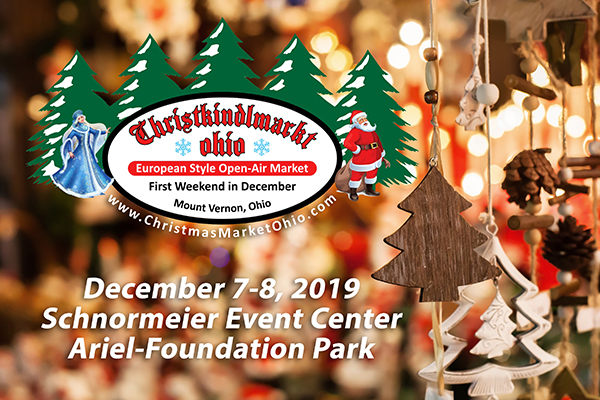 Saturday and Sunday, Dec. 7-8, 2019
Schnormeier Event Center
More info coming soon about this traditional open-air style market featuring artisans from around Ohio. It's the perfect time to Chrismtmas shop, explore the winter beauty of the park, and enjoy a hot beverage and holiday entertainment.
If you are interested in being a vendor at this selective show, please contact event organizer Tom Heineike at 740-815-0208 or This email address is being protected from spambots. You need JavaScript enabled to view it..
Be sure to check back for more info as it becomes available.