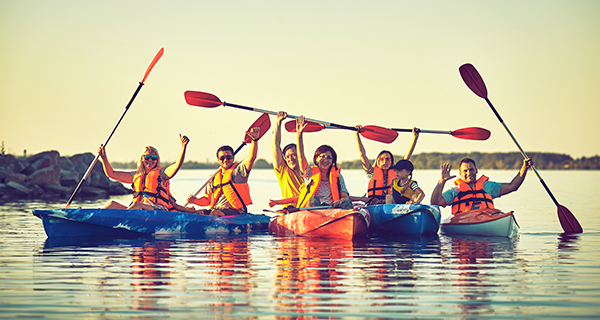 Ariel-Foundation Park is excited to offer a Beginner Kayak Adventure Course, brought to the park in summer 2019 by an ACA (American Canoe Association) Level 1 certified instructor. These courses will be open to anyone ages 16 and over. All equipment provided!
Instructor: Jody Holland, Nature Programs Coordinator
Cost: $25/person
Overview: The Beginner Kayak Adventure Course is a brief introduction to paddleing a kayak. Students are presented with basic information on dressing to paddle safely and potential hazards and simple rescues. A minimal paddle skill set is presented and practiced, allowing students to safely and comfortably maneuver on still water. All equiipment is provided (kayaks, paddles, PFDs).
Objectives: To make available a short program emphasizing safety, enjoyment, and skill acquisition for entry level paddlers.
Duration: 2 hours (select one):
Dates (select one): More dates may be added, based on demand.
Saturday, June 15
Saturday, June 29
Saturday, July 13
Saturday, July 27
Saturday, August 10
Saturday, August 24
Saturday, September 7
Location: Central Lake at Ariel-Foundation Park - calm, flat water protected from wind, waves and outside boat traffic, with no apparent current and within swimming distance of shore.
Class Limit: 5 students