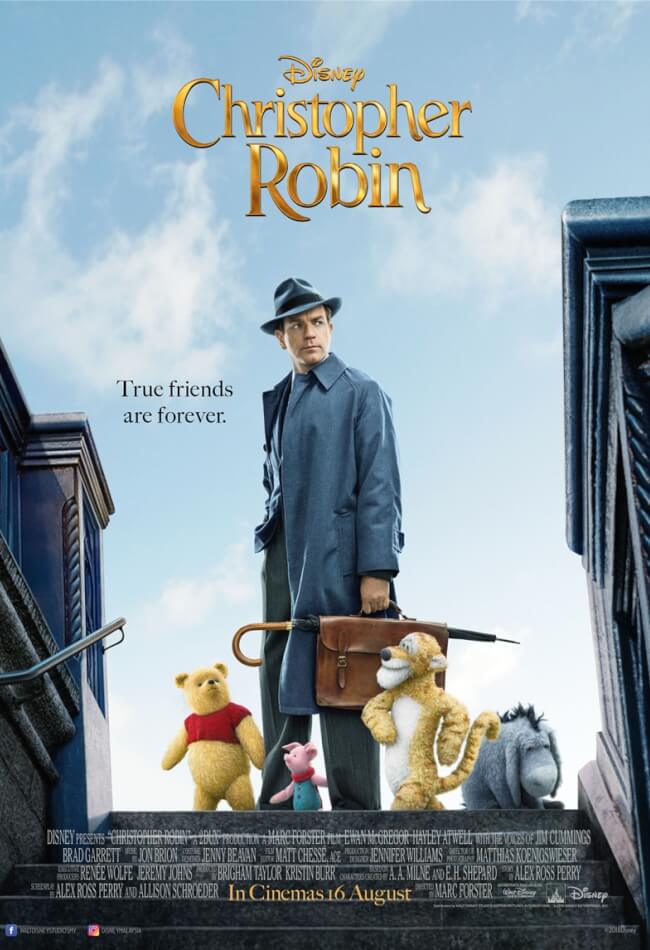 Monday, August 12, 2019 - 8:30 p.m.
"Christopher Robin"
FREE, thanks to our generous sponsors!

Disney, 1 hour 43 minutes
Christopher Robin -- now a family man living in London -- receives a surprise visit from his old childhood pal, Winnie-the-Pooh. With Christopher's help, Pooh embarks on a journey to find his friends -- Tigger, Eeyore, Owl, Piglet, Rabbit, Kanga and Roo. Once reunited, the lovable bear and the gang travel to the big city to help Christopher rediscover the joy of life.
Bring your own blankets/seats - or use ours.
Free slice of Domino's Pizza for those age 18 and under. Other snacks for sale: candy, popcorn, water, ice cream novelties.