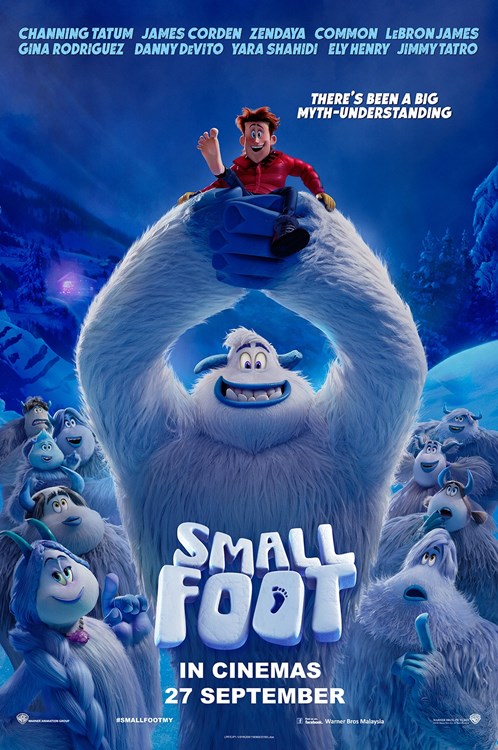 Monday, July 29, 2019 - 8:30 p.m.
"Smallfoot"
FREE, thanks to our generous sponsors!

Warner Bros., 1 hour 49 minutes
Migo is a friendly Yeti whose world gets turned upside down when he discovers something that he didn't know existed -- a human. He soon faces banishment from his snowy home when the rest of the villagers refuse to believe his fantastic tale. Hoping to prove them wrong, Migo embarks on an epic journey to find the mysterious creature that can put him back in good graces with his simple community.
Bring your own blankets/seats - or use ours.
Free slice of Domino's Pizza for those age 18 and under. Other snacks for sale: candy, popcorn, water, ice cream novelties.