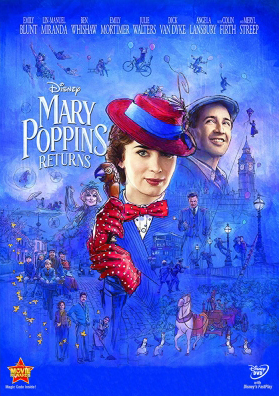 Monday, June 17, 2019 - 8:30 p.m.
"Mary Poppins Returns"
FREE, thanks to our generous sponsors!

Disney, 2 hours 10 minutes
Now an adult with three children, bank teller Michael Banks learns that his house will be repossessed in five days unless he can pay back a loan. His only hope is to find a missing certificate that shows proof of valuable shares that his father left him years earlier. Just as all seems lost, Michael and his sister receive the surprise of a lifetime when Mary Poppins -- the beloved nanny from their childhood -- arrives to save the day and take the Banks family on a magical, fun-filled adventure.
Bring your own blankets/seats - or use ours.
Free slice of Domino's Pizza for those age 18 and under. Other snacks for sale: candy, popcorn, water, ice cream novelties.