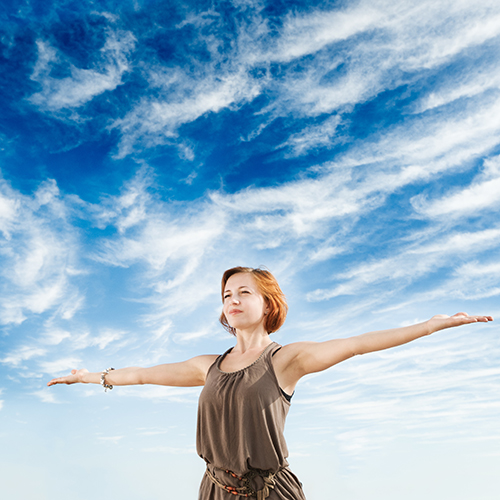 Foundation Park Conservancy is proud to offer a variety of FREE physical fitness activities at the park this summer, including Tai Chi, yoga, step aerobics, Zumba®, Zumba® Gold for seniors, line dancing and ballroom/social dancing. All will be held in the Schnormeier Event Center and are sponsored by Kahrl & Co. Insurance, the Knox County Health Department, Ohio Eastern Star Home and the Public Library of Mount Vernon & Knox County.
| | |
| --- | --- |
| SPONSORED BY: | ADDITIONAL SPONSORS: |
| | |

"We're so excited to offer these great activities, free at the park this summer, thanks to our marvelous sponsors," said park marketing director Carrie A. Haver. "For anyone who has wanted to be more active, wanted to try one of these classes, now is the perfect time. What better place than the serene setting of the park while being in the shade offered by Schnormeier Event Center? Get involved in these wonderful physical activities that have a variety of mental and spiritual health benefits as well. And bring a friend!"
Schedule:
DAY/TIME
ACTVITY
LEADER
LOCATION
DATES
Mondays
10-11 AM
Tai Chi
Marshall Winkle
Schnormeier Event Center
Starts June 18

Mondays
5:30-7:00 PM

Kickboxing, Tabata,
High Intensity Interval
Training followed by Yoga
Step Into Fitness
Schnormeier Event Center
DONE FOR SEASON
Mondays
5:30-7 PM
Line Dancing
Donna/Jack Martin
CA&C Depot
Starts May 14
Mondays
6:45-7:45 PM
Yoga
Step Into Fitness
Schnormeier Event Center
DONE FOR SEASON
Tuesdays
6:30-7:30 PM
Yoga
Learn More
Hot Yoga Escape
Schnormeier Event Center
June 5, 12, 19, 26
July 3, 10, 17, 31
August 7, 14
Wednesdays
10-11 AM
Tai Chi
Marshall Winkle
Schnormeier Event Center
Starts June 20
Wednesdays
6-7 PM
Yoga
Shakti Fit
Schnormeier Event Center
June 6, 13, 20, 27
July 11 and 18,
August 1, 8, 15, 22
Thursdays
1-1:30 PM
Zumba
Amber Hawkins
Schnormeier Event Center

Starts June 7

Thursdays
2-2:30 PM
Zumba Gold
Amber Hawkins
Schnormeier Event Center
Starts June 7
Thursdays
6:15-7:45 PM
Social/Ballroom Dancing
Donna Conley
CA&C Depot
DONE FOR SEASON

Descriptions:
Line Dancing - Features both country and pop--all family friendly songs and moves.
Tai Chi - Tai chi is an ancient Chinese tradition that, today, is practiced as a graceful form of exercise. It involves a series of movements performed in a slow, focused manner and accompanied by deep breathing. Each posture flows into the next without pause, ensuring that your body is in constant motion. Tai chi is low impact and puts minimal stress on muscles and joints, making it generally safe for all ages and fitness levels. In fact, because tai chi is a low impact exercise, it may be especially suitable if you're an older adult who otherwise may not exercise.
Yoga - Participants will need to bring a mat. Yoga is quickly becoming one of the most popular workout regime among those who are looking to gain flexibility, strength and even lose weight. It is great for reducing stress and allowing for greater relaxation. Yoga is said to have originated in India during the Golden Age, nearly 26,000 years ago. Yoga can do a lot for the human body and has been proven to increase health and body awareness allowing yoga participants to better control their bodies. From flexibility increases to better body alignment, Yoga can help with a variety of ailments.
Zumba® - Perfect for everybody and every body, each Zumba® takes the "work" out of workout, mixing low-intensity and high-intensity moves for an interval style, calorie-burning dance fitness party. Once the Latin and World rhythms take over, participants will see why Zumba® Fitness classes are often called exercise in disguise. Effective and fun, it's a total workout, combining all elements of fitness – cardio, muscle conditioning, balance, flexibility and boosted energy.
Zumba® Gold for Seniors - Active older adults who are looking for a modified Zumba® class that recreates the original moves you love at a lower-intensity. The design of the class introduces easy-to-follow Zumba® choreography that focuses on balance, range of motion and coordination.
Step Info Fitness - Kickboxing, boot camp, tabata, high intensity interval training, and relax yoga. We are pretty sure you won't get bored! Bring the kids with you, too.
Ballroom/Social Dancing - (description coming soon)
Ariel-Foundation Park, located in Mount Vernon, Ohio, is a 250-acre civic park that offers a one-of-a-kind experience for visitors of all ages. Follow the park on Facebook, Twitter and Instagram.