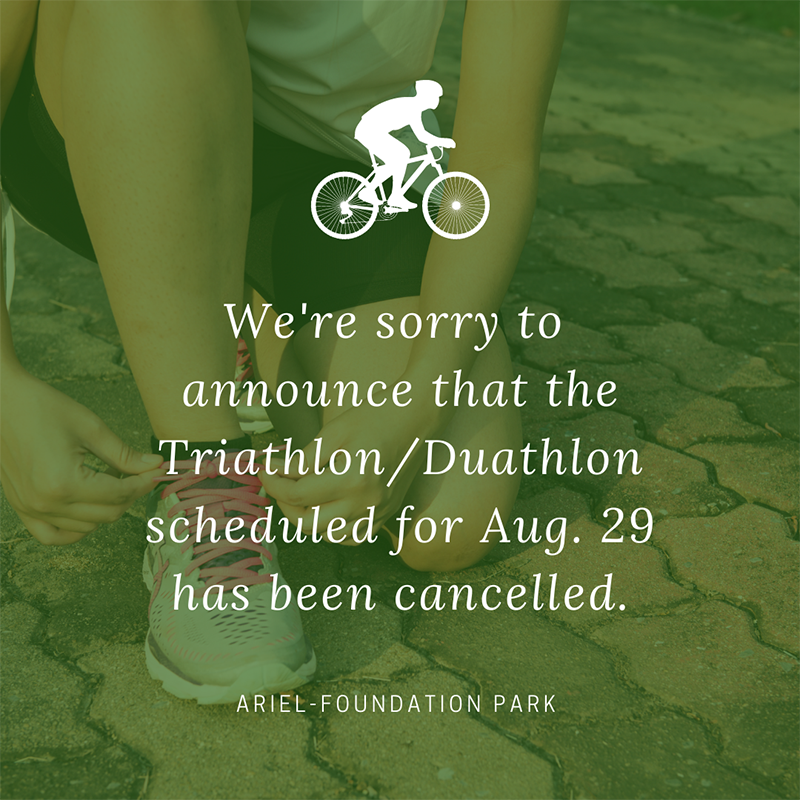 Ariel-Foundation Park leadership is disappointed to announce that the triathlon/duathlon scheduled for Aug. 29 has been cancelled. HFP Racing, the organization planning and executing the event, has been purchased by another company and the date conflicts with an existing event for the new company.
After spending nearly two years discussing the possibility of hosting a multi-sport race, making careful plans and preparations for the event, we're genuinely disappointed that we are not able to move forward with the event at this time. We sincerely apologize for any inconvenience this may cause and look forward to bringing a similar event to Ariel-Foundation Park in the future.
We thank all of those who showed interest in participating. For those who registered for the event, HFP Racing/Greenswell sent an email Tuesday, May 18, with details about refunds, etc.
Questions? Please email [email protected]
Thank you.
Foundation Park Conservancy Board and the City of Mount Vernon