Urton Clock House and Museum
The Urton Clock House and Museum is open May 1 through September 30. Volunteers are needed to host the museum and offer general park information. Hours: Fridays from 6:30-8 p.m., Saturdays from 1-5 p.m., and Sundays from 1-5 p.m. Possibly open on Wednesdays from 6 to 8 P.M. depending on the ability of our volunteers to host.
If you would like to volunteer or have questions please contact Marshall and Marjorie Winkle at This email address is being protected from spambots. You need JavaScript enabled to view it. or phone: 740-397-9692.
CA&C Welcome Center
Plans are underway to have volunteers at the CA&C Welcome Center starting later this spring as bicycle traffic increases on the trail. Those who would like to volunteer at the CA&C Station Welcome Center, may contact Doug McLarnan at 740-398-3165.
Concerts
If you are interested in volunteering for the Free Summer Concert Series, all held at the Schnormeier Events Center, please contact Susan Kahrl at This email address is being protected from spambots. You need JavaScript enabled to view it..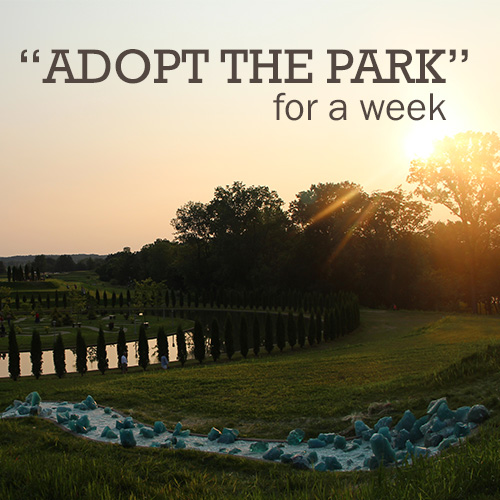 "Adopt the Park" for a Week
For 2017, we are encouraging civic groups and other organizations to Adopt the Park for a week throughout our open season. Your organization could opt to do some weeding/landscaping, trash pickup, volunteer at the Clock House/Museum for a weekend, provide concert assistance, or develop your own special project to serve the park. Below, find a schedule of organizations already signed up:
May
12: Freedom Riders 4-H Club
June
10: Freedom Riders 4-H Club
9-11: Town & Country Garden Club at the Clock House
July
14-16: Psi Iota Xi

August
11: Freedom Riders 4-H Club
29: Mount Vernon Rotary Club

September
8: Freedom Riders 4-H Club
22-24: Psi Iota Xi

October