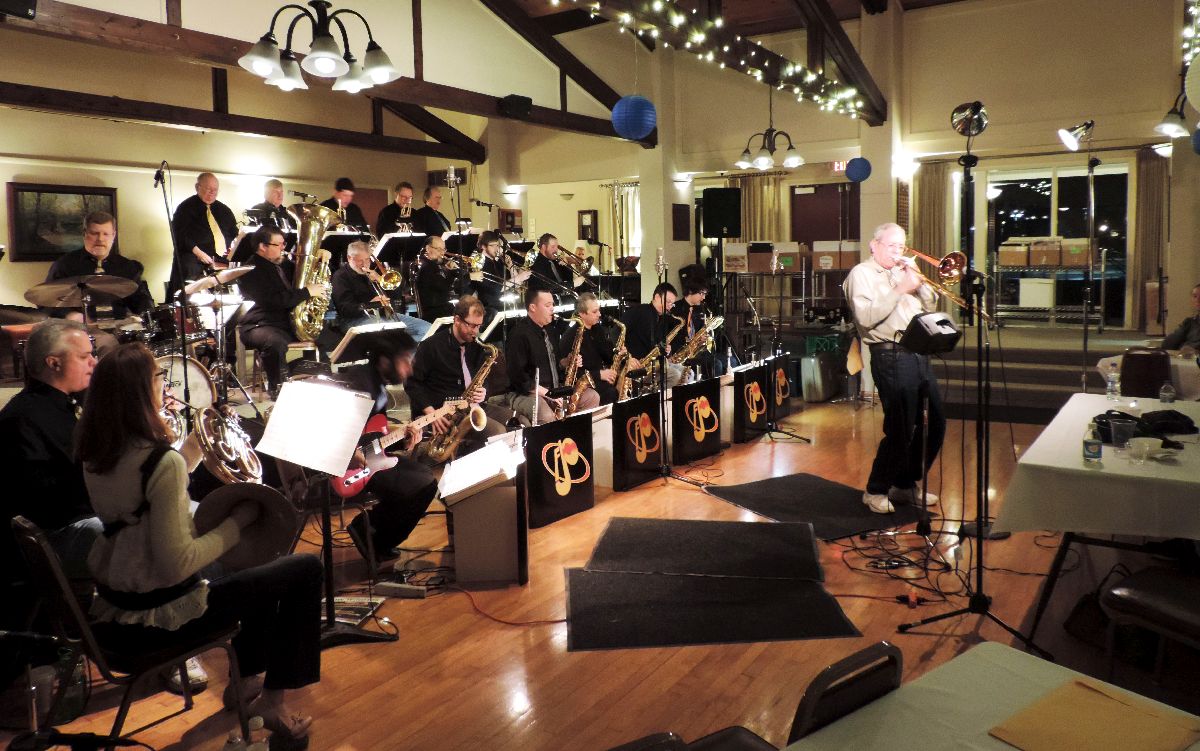 Sunday, September 2, 2018
7:30 p.m.
Vaughn Wiester's "Famous Jazz Orchestra" is made up of 22 very talented professional musicians that have come together every Monday evening on a semi-informal basis for the last 20 years to share their love of their music by "reading" the best Big Band Charts from the last 50 years.
For us "big band" fans, this is an opportunity to hear the sounds of Woody Herman, Stan Kenton, Duke Ellington and all the great bands.
Since the summer of 2011 they have been fortunate to have been hosted EVERY Monday night from 7:30 pm to 10 pm at The Clintonville Woman's Club 3951 North High Street, Columbus, Ohio 43214 (adjacent to Park of Roses).