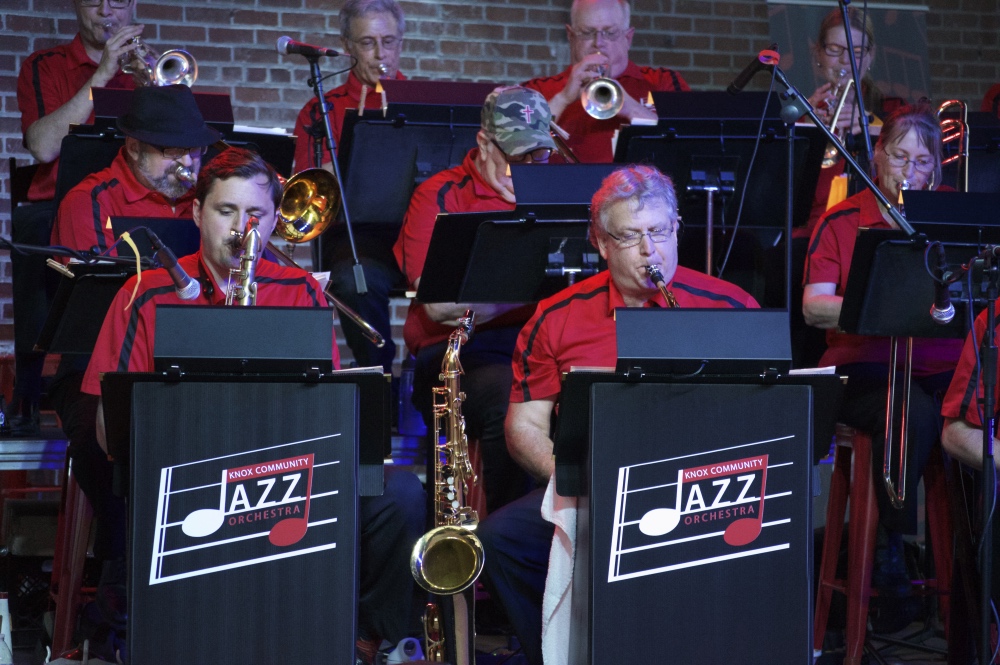 Sunday, June 3, 2018
6 p.m.
Ariel-Foundation Park's free summer concert series will kick off on Sunday, June 3, with the Knox Community Jazz Orchestra. The event begins at 6 p.m. in the Schnormeier Event Center.
Now in its second season, the Knox Community Jazz Orchestra has filled the air with the sounds of big band jazz. Under the direction of Kenyon College Professor of Music Ted Buehrer, the KCJO plays a repertoire embracing the jazz tradition in all its richness, from early swing to contemporary pieces. As part of that tradition, their repertoire includes not only music for listening but also for dancing.
In one sense, the Knox Community Jazz Orchestra represents a revival. Community jazz bands in Knox County date back to the Riley Norris Orchestra of the 1960s, the Bob Bechtel Big Band of the 1980s and the Colonial City Big Band that followed it. Like those groups, the KCJO draws on the talents of local musicians while adding to the rich and varied music scene our community already enjoys. Learn more at www.knoxcommunityjazz.org.
Food vendors will open an hour prior to concert start time. Beer/wine will be available for purchase. No outside food or beverages may be brought into the Event Center. No alcohol, other than that purchased on site, will be allowed. Pets and smoking are prohibited in the event center and within the fence surrounding it.
For more information, visit www.arielfoundationpark.org or follow the park on Facebook, Twitter or Instagram.