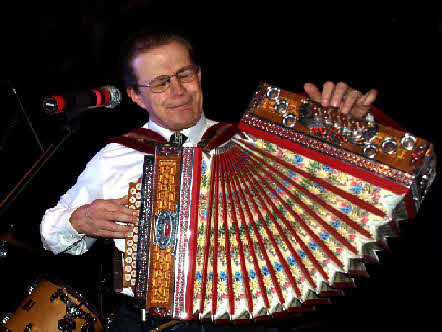 Saturday, October 14, 2017 - 7:30-9:30 p.m.
Schnormeier Event Center
Fred Ziwich and the International Sound Machine
An International Festival (European focus) will take place earlier in the day from 10 a.m until 2 p.m.
The Foundation Park Conservancy, Knox County educational institutions, and several other community organizations have joined forces to host an International Festival, focused this year on European countries. The day will feature entertainment, lessons/instruction, and informational exhibits.
If you or someone you know is interested in exhibiting or being a vendor, please use this form.
The day will culminate with entertainment from Jim Frady and "Froede Katzen" from 4-6 p.m. and polka legend Frank Ziwich and his International Sound Machine at 7:30 p.m.
Food Vendors will be available for the evening concert:
Thomas Concessions - European style food including sour kraut balls, pirogi, bratwurst and more
Ferrari Italian Bakery - Italian pastries and specialty sweets
Save
Save