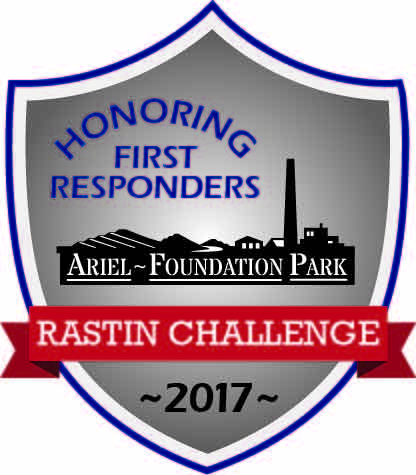 Saturday, August 26, 2017
Descriptions | Sponsor Packet | Hotel Discounts | Schedule | Poster
Challenges for first responders will begin immediately after the Opening Ceremony at 9 a.m. Funds raised will be used for cash awards for the competing departments and will go toward a scholarship fund for a current Knox County first responder pursuing higher education or additional training. The public is encouraged to show support for first responders by attending the event.
Various safety service-related displays will be available during the event.
Youth challenges, led by the YMCA, will be held in the afternoon, including Softball Throw (with a weighted ball), Broad Jump, Push-Ups (as many in one minute), Hill Run, Bear Crawl, Sack Race, Spoon/Egg Walk, and Hula Hoop.
FREE breakfast for first responders from Tim Horton's. Concessions will be available the duration of the event.
Lunch will be available for purchase from Trinity Baptist Church.
FREE concert that evening - Motown Sounds of Touch at 7:30 p.m. in the Schnormeier Event Center.